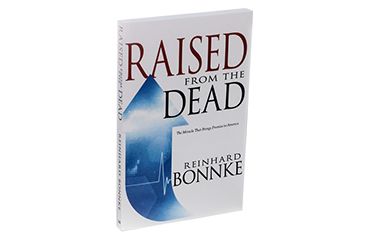 Raised From The Dead (Book)
This incredible miracle, now detailed for the first time, is the beginning of a work of God that will confirm His word to Bonnke: America Shall Be Saved!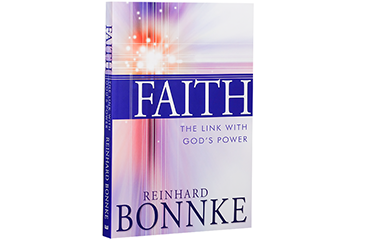 Faith: The Link With God's Power (Book)
While many preach about faith, Bonnke has put it to the test in over thirty years of ministry. He has raised millions of dollars, traveled around the world, and brought millions and millions and millions of souls into the Kingdom of God - by faith.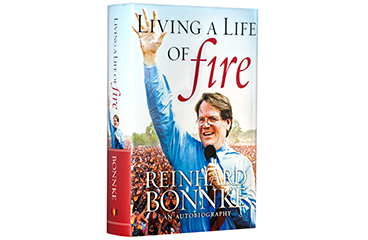 Living A Life of Fire (Book)
Living a Life of Fire, the new autobiography from Evangelist Reinhard Bonnke is an amazing life story of one of the world's most successful promoters of the Christian message.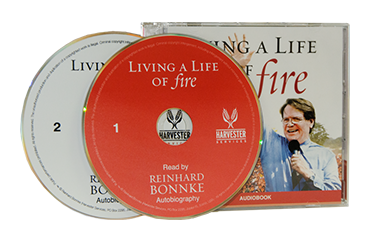 Living A Life of Fire (Audio Book)
Living a Life of Fire (MP3 compatible only), by Evangelist Reinhard Bonnke, is his amazing life story from war-torn Germany, as a child, to the bush of Africa. It is the story of how this man of God has been used by the Holy Spirit and the real life dramatic stories of people and places that will leave you on the edge of your seat.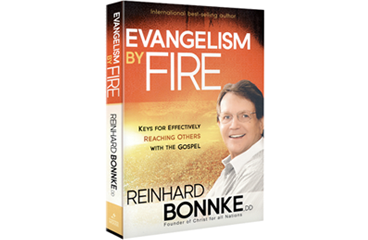 Evangelism By Fire (Book)
"The evangelist is a man (or woman) with a driving urgency, not a man with two minds. The Gospel and nothing else on earth matters: neither fame, money, earthly pleasures nor life itself." - Reinhard Bonnke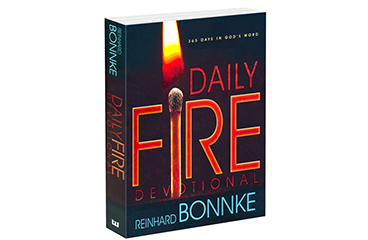 Daily Fire Devotional (Book)
(Formerly titled Mark My Word) Daily Fire Devotional is a collection of dynamic devotionals from the powerful writings of Evangelist Reinhard Bonnke. Much more than a daily devotional, this book will give you a passion for lost souls and motivate you to be a soul winner.