You do not have to "do it alone" as an Evangelist… Our CfaN Evangelism Alliance is a community of Evangelists that belong to the Christ for all Nations family. We are here for you!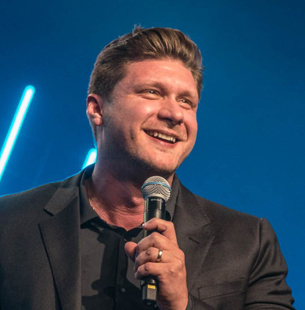 Join EVANGELIST DANIEL KOLENDA, other current, worldwide evangelists, and those with a clear calling to mass evangelism in this unique, Gospel-initiative created to be a major part of a great, Last-Days-Harvest! Plans are underway to create a special community and collaborative ministry of current and upcoming evangelists. If you have such a call to ministry please SIGN UP BELOW to receive more information about this powerful gospel initiative as it becomes available.
---
We are a missional community made up of current and upcoming evangelists that are connected with Christ for all Nations. Counting the graduates of CfaN's various Schools of Evangelism, our worldwide family of evangelists has now grown to thousands!
If you are in active ministry and partnering with CfaN through prayer and monthly giving, you are eligible to be part of the Evangelism Alliance family. The CfaN Evangelism Alliance offers you a priceless opportunity to remain connected to the community. We now offer additional and ongoing training, resourcing, collaboration… and ordination!
In Romans 14:19 (ESV) we read, "So then let us pursue what makes for peace and for mutual upbuilding." This is our heart's desire at the CfaN-EA. It reflects the Lord's heart of love as we continue to care for and inspire one another as ministers of the gospel.
You can SIGN UP BELOW to receive more vital information about this powerful gospel initiative!
As you continue to read, you will learn more details about our purpose, vision, key benefits, and the prerequisites of a CfaN-EA membership:
---
Christ for all Nations Evangelism Alliance was established to form a network with other member evangelists of (what our president and founder, Daniel Kolenda refer to as) the "CfaN tribe." We provide fellowship, mentoring, equipping for mass evangelism, and ministry training. This is all accomplished through conferences, and teaching material, as well as through our life-changing CfaN Evangelism Bootcamp, and School of Evangelism. More opportunities with member evangelists will also develop by means of future evangelistic campaigns and outreaches.
The dynamic vision of CfaN-EA is to equip, train and mobilize evangelists and soul winners for global evangelism.
There are many! A number of them are as follows:
The opportunity to apply for credentialing and ministry ordination under the world-renown ministry of Christ for all Nations". I'm interested in obtaining Ministerial Credentials with Christ for all Nations: CLICK HERE.
Regular and ongoing, supportive communication from the CfaN leadership team
An encouraging quarterly newsletter from the president of CfaN, Evangelist Daniel Kolenda
A CfaN-EA App and future podcasts that provide access to collaborative evangelism
Future discounts on select CfaN resources
Special seating and select discounts for ticketed CfaN events
Anointed, in-depth video teachings from key CfaN team members
Periodic "Zoom" meetings online with recognized evangelists
Invitations to sit and observe "behind the scenes" CfaN strategic planning meetings
PREREQUISITE OF CFAN-EA MEMBERSHIP
The following are important qualifications in order to become a part:
Be active in soul-winning and evangelism ministry
Adhere to sound Christian doctrine by accepting our CfaN Statement of Faith see here).
Receive approval of the Member Application Form**
Previously completed the Christ for all Nations School of Evangelism; graduated from the CfaN Evangelism Bootcamp, and/or completed the Reinhard Bonnke School of Fire, as well as other approved CfaN training
If you have not attended or graduated from any of the training listed above and would like more information, click HERE (for the School of Evangelism) and/or HERE (for the Evangelism Bootcamp)
While CfaN EA has no Membership Fee, we are asking that all Evangelism Alliance Network Members be a CfaN "Monthly Membership Partner." In this way, you will be "in the loop" when prayer and financial support (of any amount) is needed.
To find out even more information, visit our CfaN "Monthly Ministry Partner" page here.
**(Every question on the application form must be answered to be accepted.)
If you need assistance or have any questions about the Evangelism Alliance, please contact us at EA at cfan.org.